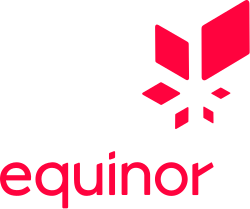 Bedpres m/Equinor
FE MO MAP is a department in Equinor that supports activities all over the world and all across the value chain with map products and management of geographical data and survey data, both onshore and offshore.
Presenters: Vibeke Vangen: Principal Engineer in FE MO MAP
Rune Danielsen: Leader FE MO MAP
Typical tasks within the mapping department:
Develop field and infrastructure layouts

Pipeline and cable routing support

Feasibility screening and site location assessments, e.g. for wind projects

Supporting and visualisation of marine operations

Operational maps, e.g. rig move maps

Supporting corporate SSU activities
MAP is responsible for management of all marine infrastructure geographical data and survey data, including visualisation of environmental data and marine activities. The different data are presented in web applications and in conventional maps, and used for data analysis and new digital solutions. MAP also provides access to satellite imagery and performs land survey services on demand.
Equinor presentation
FE MO MAP presentation
Equinor's graduate program and the application process
Questions & Answers
Refreshments and mingling at the canteen Hangaren afterwards.